We have been producing organic teas for the past few years.

This is because people have started appreciating the value and benefits of organic produce, including tea. The popularity of Matcha is increasing rapidly and many Matcha-related products can now be found all over the world. Unfortunately, however, some Matcha products available on the market are far from true Matcha products from a tea producer's point of view. And each time we see these low quality 'Matcha' products we feel that, as a tea producer, we should introduce people to genuine Matcha products.

Another reason that we have started to produce organic tea is because of an increase in pest insect resistance. With conventional cultivation, the use of minimal amounts of pesticides is unavoidable, even if we are well aware of the best time to control pests. And insects that are resistant to pesticides also appear. This requires the use of new pesticides that leads to the further selection of resistant pests and so there is no effective conclusion to the problem. This is a frightening situation.

Because of these reasons,we are now switching to organic tea production.

We must admit that a transformation to an organic tea farm is a challenging task for us. This is because, unlike the vast majority of tea farms that use machine cropping and the semicylindrical shaping of their tea plants, our method is rather traditional as we cut back our tea plants to knee-height soon after we hand pick the spring leaves, and then let them grow naturally until the next picking season. ('

Shizen jitate

' - natural growing style.) This requires the highly intensive care and management of our tea plants and farm throughout the year.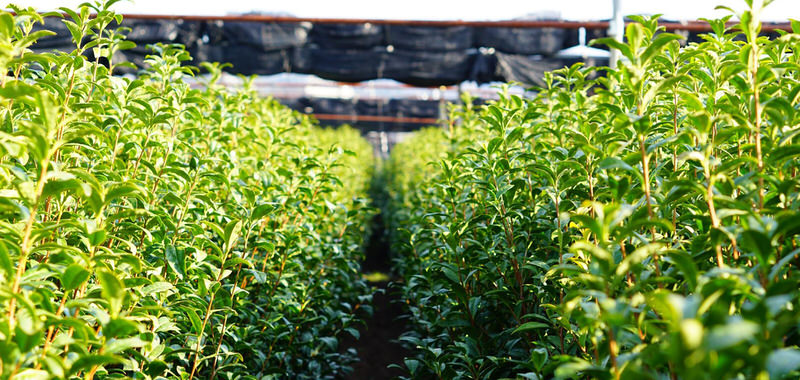 Historically, certain organic fertilisers have been used among tea producers in Uji. We have been using natural fertilizer such as fish bone meal or biproducts obtained during vegetable oil extraction. It is very important for us, as a tea producer, to make tea according to the guidelines set by the 有機JAS (Japanese Agricultural Standards for Organic). However, these guidelines do not recognize some of the organic fertilizers we have used so far as approved substances. Therefore, it is a challenge for us to maintain tea production at the level we have in the past, while utilizing organic fertilizers that follow these guidelines.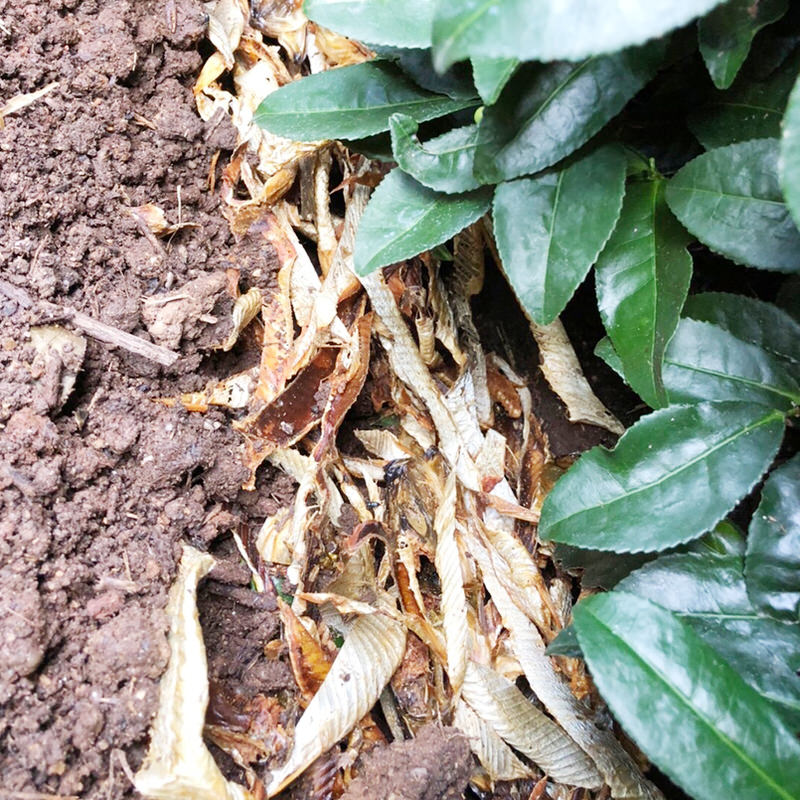 After several years of testing the new approach, we are convinced that we have found a way to turn our farms into organic ones. There, the tea trees grow healthily and with certain insects such as ladybirds and spiders that remove various pests.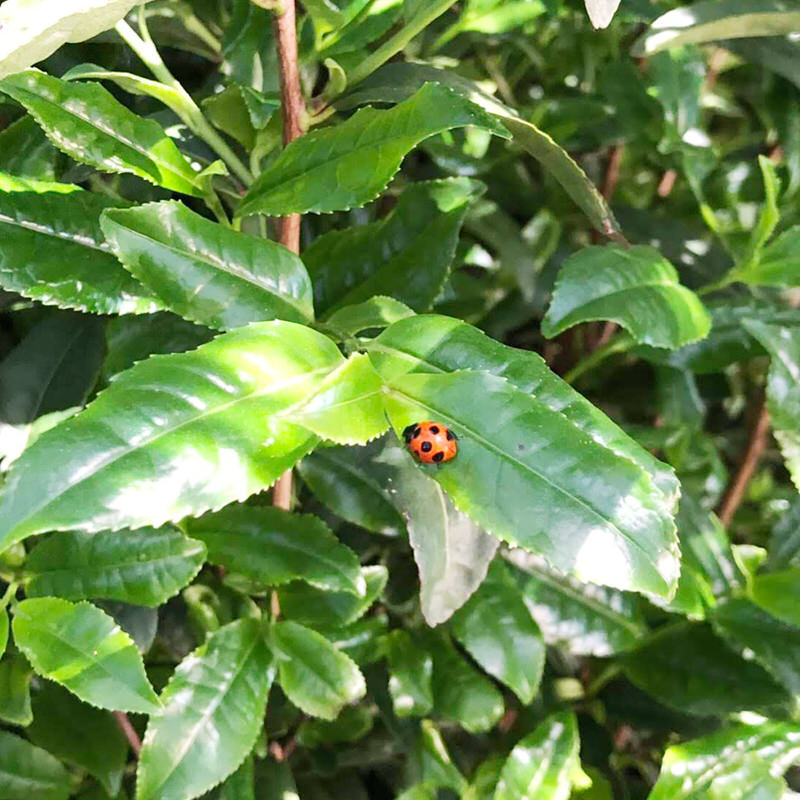 And now, we are finally able to ship our organic tea. Our tea is bringing smiles to our customers.
An approach that incorporates Sustainability is becoming more important to people around the world in the way they lead their lives.We value such an approach and believe that our techniques to maintain and grow tea plants and our production process are sustainable.
For example, when the 'Honzu cultivation' method is used, the rice straw is laid on the ground after it is no longer required as a shade. Then they are eventually broken down by microorganisms into nutrients that are returned to the soil.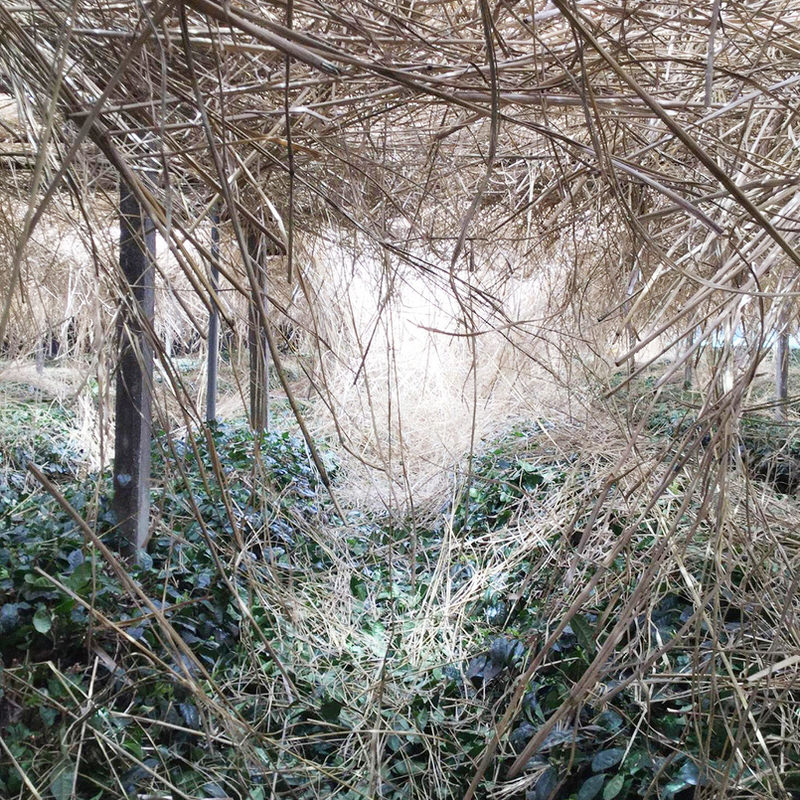 Branches and leaves cut off after tea picking also enrich the soil, and by-products such as oil cake and fish manure are used as fertilizers. And because matcha is a tea leaf itself, it does not leave tea leaves after drinking.


Above all, the cultivation method our ancestors developed in the 16th century and have passed on through the generations is a very sustainable way to produce our teas and the process is valued and matched with the requirement of Sustainability.



For many centuries we have lived in this farmland,

With inherited knowledge and techniques, and dedication and passion,

From past to present, and from present to the future,
We will continue to produce the best possible tea for those to whom it brings joy,

And our efforts continue…